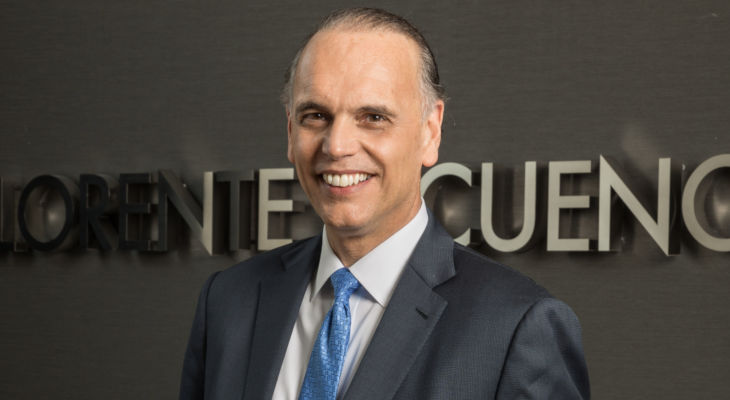 LLORENTE & CUENCA (LL&C) today announced Mike Fernandez as its new U.S. CEO. Erich de la Fuente, who previously held that role, continues as a partner and becomes chairman of LL&C USA.
"Over the last three years we have learned a lot about the U.S. market and helped an increasing number of U.S. based clients do business in Latin America. Building on that success, we seek to continue to expand by connecting with an increasingly diverse U.S. population," said José Antonio Llorente, founding partner and chairman of LL&C. "We are thrilled to have someone of Mike Fernandez's caliber and experience to help us explore that opportunity."
Fernandez served for more than 20 years as the chief communications officer for a variety of large U.S. corporations including Cargill, State Farm, Conagra, Cigna and US West. Most recently, he was U.S. CEO of Burson-Marsteller prior to the firm's merger with Cohn & Wolfe. He is also a professor of strategic communication at Boston University.
The new structure of LL&C USA, with Erich de la Fuente as chairman and Mike Fernandez as CEO, positions the company to continue its expansion in the U.S. market and its undisputed leadership to provide communication services to U.S. companies in Latin America.
"Erich has been essential to building our U.S. business," said Alejandro Romero, partner and CEO of LL&C Americas. "In his new role as chairman, he will continue to help us grow in the Americas. Few understand the cross-currents of U.S.-Latin American public affairs as well as Erich."
"I am extremely proud of what we have built during LL&C's first three years of operating in the U.S.," said Erich de la Fuente. "I look forward to building on that momentum, collaborating with Mike and our team to continue growing the business."
Building on its strengths in other markets, LL&C has its sights on developing its digital and marketing capabilities to help clients connect with U.S. Hispanics in an increasingly diverse marketplace.
"I have long admired what José Antonio and the team have built," said Fernandez. "The firm is the go-to agency for U.S. companies doing business in Latin America. We look to grow its ability to produce culturally relevant communications and results for clients here. I am honored to be joining the team."