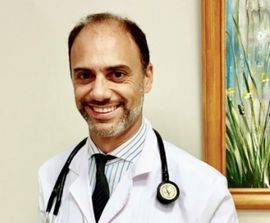 Cardiovascular diseases are the leading cause of death from chronic non-communicable diseases (NCDs) in Argentina and generally in all middle-low income countries, posing a real challenge for the health system and the various stakeholders involved.
Achieving an early diagnosis is one of the great challenges because, generally speaking, these diseases do not present specific symptoms. Diabetes, for example, takes an average of three years to be diagnosed and, by the time it is diagnosed, many people already have a cardiovascular disease. The key is to educate the general public to get checked, even if they are feeling well. A timely diagnosis can be made with just a simple blood test.
There are also other problems in Argentina when dealing with NCDs, such as the excessive fragmentation of the health system, unequal access to treatments and the cost of medications, a variable that significantly influences adherence to treatment.
This is a great challenge that does not differentiate between geographies or economic situations, meaning we need to work on changing habits and be able to attack NCDs through primary prevention, even before the appearance of hypertension or diabetes. I believe this is where all of us can make a difference, especially for those that are working to address these types of illnesses.
As a physician, I noticed how in-office guidance is important but not enough. As physicians, we become tired of reiterating the importance of healthy eating and exercising to our patients; however, by the next visit, the majority of patients still have unhealthy habits. It seems that prevention campaigns are not enough either. For 25 years we have been filling town squares and parks for Heart Week, and we try to spread our message to the community, but the statistics show that obesity, hypertension, and diabetes continue to increase steadily.
We need to drive a profound cultural change. And, this shift will require all of the stakeholders. The government must promote comprehensive and impactful public health policies, launch marketing campaigns that go beyond the "Day of", physicians must be committed to a preventive approach, cities must be designed to promote non-sedentary lifestyles, and state regulations must be coordinated to accompany the changes from the most basic social structure.
In Argentina today, more than 1 in 10 people have diabetes. Likewise, the increase of overweight and obese children and adolescents is a cause for concern. Therefore, we should start by educating children from kindergarten onwards, working together with their families to change their lifestyles. We should also use public health measures to achieve a real impact, by promoting the intake of fruits, vegetables, fibers and real food, while also avoiding highly-processed foods. Small changes in the socio-cultural and environmental foundations can have a transformative impact in reducing the burden of cardiovascular diseases.
Ezequiel Forte Director del Consejo de Cardiometabolismo de la Sociedad Argentina de Cardiología (SAC).