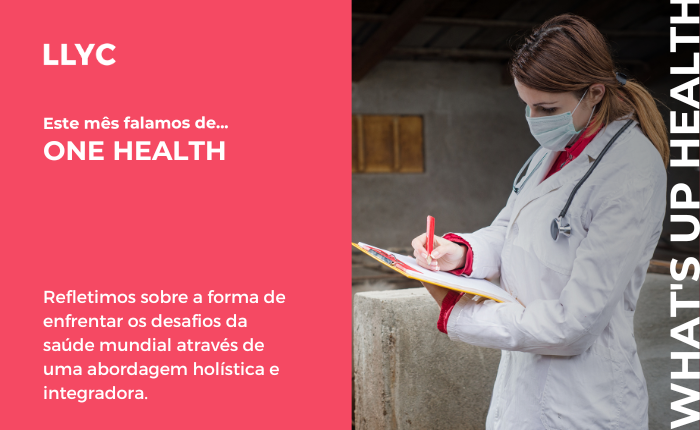 Trends

Publications and Reports

Countries

Mexico

Panama

Dominican Republic
Today's employment landscape presents a challenge for companies. Workers' priorities have changed faster than their value proposition. This has led to an increase in job dissatisfaction, especially in the last year. Today, for companies, the perception of their own employees, who can become the best (or worst) ambassadors of the company to the outside world, must be crucial. 
In order to know the opinion of employees about their companies, LLYC's Deep Digital team has used big data and artificial intelligence techniques to analyze more than 680,000 mentions in Mexico, Panama and the Dominican Republic. The results are included in the report "The Social Collaborator: The employee experience in the digital conversation". 
In addition, the study is complemented by the analysis of nearly 2,500 evaluations made on job evaluation platforms and processed by LLYC through Machine Learning processes developed by the firm.
"We performed a big data extraction by means of Artificial Intelligence-based tools and processed it through NLP (natural language processing) methodologies. In this way, we were able to determine the most talked about industries in each country and the topics within each industry, thus providing a deep understanding of the key points that make employees connect more with their employers," said Ernesto Gonzalez, Senior Director of Deep Digital for the Northern Region at LLYC.
Regarding the results obtained, in Mexico, digital audiences share 1,700 messages daily on social networks about their daily work life. And the industries that concentrate most of the conversation are Education (45%), Health (28%) and Finance (8%). In terms of topics, conversation trends have been detected that express the imbalance between life and work, with more than 120,000 mentions of complaints related to this type of situation. Benefits (health insurance, extra vacation, etc.) make the difference in positive topics. In that sense, the challenge for Mexican employers is to train leaders to encourage inclusive dynamics and teamwork and to offer development plans. An additional point is the improvement of internal processes to maintain a better work balance in teams and avoid excessive workload. 
Panama is a country with an active community in digital environments, although not at the level of Mexico, registering approximately 385 average daily mentions by workers about their places of employment. The industries that concentrate most of the conversation are Education (40%), Health (30%) and Tourism (14%). And the topics of conversation show a labor context that not only seeks better working conditions, but also presents a shortage of opportunities. Added to this are the conditions in which the working days are performed, expressing situations of insecurity and concern for their welfare. Thus, companies need to focus on internal initiatives that offer additional benefit packages to their employees and career plans that make them materialize the professional stability they claim to pursue. It is key to train leaders to ensure the best management of workloads, thus improving working conditions and reducing turnover.
Digital audiences in the Dominican Republic show a more reserved behavior when it comes to expressing their opinion on social networks. They register an average of 87 daily mentions expressing their opinion and workday. The industries that concentrate the highest volume of conversation are Tourism (36%), Health (26%) and Education (23%). Thus, the social conversation in this country shows the importance of tourism and how its employees are proud to be part of this industry. However, there is an increasing tendency to demand better working conditions. In contrast to other countries, Dominicans prioritize working conditions over salary, demanding a good working environment and career opportunities in the company. In this sense, the challenge for Dominican companies is to promote initiatives that improve the distribution of tasks, as well as integration dynamics that make employees feel valued. 
What are the five keys to improve the connection with employees?
Through the research conducted, it has been possible to determine the five keys to improve employer branding and open a dialogue with employees to retain and attract the best talent.
1. Listen more from the inside out: Use surveys and in-depth interviews to get to know employees better, understand their needs, their motivations and the values they value in order to choose or remain in their workplace.
2. Understand internal communities: Companies have a lot of internal data. One of the steps to work on is to analyze the behavior of our talent database, turnover, etc.
3. Define the employee value proposition: Identify and clearly communicate the unique and attractive aspects of working in the organization. This includes benefits, company culture, growth opportunities, work flexibility and wellness programs.
4. Lean on leaders to connect: Expectations for leaders to play a role in social issues has strengthened, opening up the possibility for business actions to directly impact employee well-being and trust. A social leader converses, is approachable and is the face of corporate culture.
5. Do not forget that the best influencers are at home: An employee connected to the company's culture is the best amplifier, and also the most credible. People already talk on social networks about their work, sharing their achievements, experiences or highlighting the actions carried out in their company, why not capitalize on these conversations and turn employees into promoters of positive conversation?
 Read the full report here.