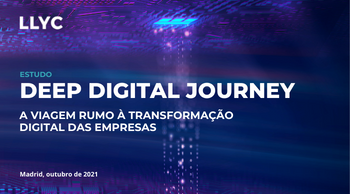 Trends

Publications and Reports

Countries

Spain
Spanish consumers who use a combination of physical and online channels spend nearly 40% more compared to those who only shop in physical stores. The percentage shoots up to 70% in verticals such as jewelry or sporting goods. Toys and technology are the favorites for online purchases. This is reflected in the "Retail & ecommerce 2023 Spain" report, prepared by Apache part of LLYC and Appinio, to know in detail the transformation of the omnichannel experience in the retail sector in Spain. The document includes other findings: 
– Nearly 80% of users state that they are more likely to buy and even repeat those brands that have impacted them on digital channels more than once.
– Social networks, search engines and recommendations are the favorite channels for consumers to reach a new brand or product.
– Even users who say they prefer only offline shopping indicate that networks are one of the main channels for discovering a brand.
– Both those who prefer to shop offline and those who choose to shop across multiple channels (omnichannel users), report that digital media and online advertising are the top preference for delving into brand awareness. 
– The generation marks the discovery and awareness of new brands. Generation Z, practically 100%, chooses digital channels and highlights the value of omnichannel and digitization. Millennials show more affinity for the video format. Generation X prefers recommendations, whether from friends or through reviews and opinions of other customers. 
– Given the change in consumer habits, it is crucial to adopt an omnichannel strategy focused on the customer, covering all the points of contact they have with the brand, thus reaching a wider audience. The combination of offline and online channels will help consumers increase their average spending, purchase recurrence and customer LifeTime Value.
Jesús Moradillo, CEO of Apache part of LLYC and Managing Director of Deep Digital Europe at LLYC: "The consumer of retail brands has changed. Their engagement with brands and their value as a customer depends on a well-planned omnichannel experience, which in most cases is still under construction. Companies must integrate all information from online and offline channels into a data infrastructure on which to design a consistent experience across the entire customer lifecycle." 
"In a highly digitized market, analyzing our consumers' behavior at all stages of the buying process becomes an indispensable strategy to personalize the customer experience and tailor our brand communications effectively. In this way, we will maximize omnichannel, creating comprehensive strategies that enhance the brand-customer connection and foster loyalty," says Livia Mirón, General Manager of Appinio Iberia and LATAM. 
Favorite channels and average spend by vertical
The technology and toys verticals are the undisputed kings, preferred by Spanish consumers to buy online, although the biggest difference in spending compared to offline is in jewelry and sporting goods.
– Clothing, footwear and accessories: users prefer to go to the physical store of the clothing brand itself, almost in the same percentage as browsing through multi-brand e-commerces or marketplaces. Therefore, the presence on these platforms is of vital importance for the awareness and positioning of brands in this vertical. The omnichannel consumer in this category spends 14% more per month, 85.27 euros on average compared to 73.81 euros for the offline user. 
– Beauty and personal care: in this category, Spanish consumers choose to complete their beauty and personal care purchases in three channels indistinctly: the brand's physical stores, multi-brand physical stores and marketplaces, where they find all the brands in a single space. In this category, the omnichannel customer is 25.75% more profitable, with an average spend of €52.75 per month compared to €39 for the offline user.
– Technology/Electronics: the preferred channel for shopping is clearly multi-brand e-commerce. It is a vertical where price and product availability are key factors for the consumer. The Spanish omnichannel shopper reports spending an average of 85.6 euros per month in this category, and the physical store shopper spends almost 68.7 euros, 20% less.
– Home decoration: the preferred place of purchase for consumers in this vertical is the brand's physical store or marketplace. The offline consumer in this vertical declares an average expenditure of around 33.5 euros per month. The omnichannel, 50.32 euros, almost 33.5% more.
– Travel: the main channel is the brands' own online stores and travel apps. However, the omnichannel profile customer spends an average of almost 3% less per month than the physical user, 231.72 euros compared to 236.81 euros.
– Sporting goods: consumers' favorite channel for buying sporting goods is the brand's own physical store, followed by marketplaces. The biggest difference is found in the average expenditure of these users. It is 45 euros in the offline channel and 153.5 euros in the omnichannel, 70% more. 
– Optics: for this vertical, users have a clear preference for making the final purchase in a physical store, although the omnichannel user spends more, 49.52 euros compared to 40.67 euros, 18% more.
– Jewelry: it is preferred to make the final purchase in the physical store of the brand or in physical multi-brand stores, although respondents who declare themselves omnichannel in this vertical spend 71% more on average per month, 174.47 euros compared to 50.12 euros of the consumer who only buys jewelry offline.
– Toys: the preferred toy shopping option for most users is in multi-brand online stores such as Amazon, well above other channels. In addition, omnichannel users' spending in this vertical is 73.35 euros compared to around 31.5 euros in physical stores, almost 59% less.
Reasons that most push them to buy in each of them
The main reason for users to make an online purchase is convenience or comfort and the variety of products and shopping options. In online shopping, the user demands fast delivery of products and a clear security policy in relation to data processing. Meanwhile, the main reasons why the user chooses the physical store are to be able to see and touch the product before the purchase and to take the product away immediately.
Offline and online are two complementary channels and adding both together increases the possibilities of digital to infinity. This online media has the ability to boost purchases, both in e-commerce and to increase visits to physical stores. This has been stated by more than 80% of respondents, who say that receiving a personalized offer on the phone or being able to enjoy a digital experience with the brand, would increase the likelihood of visiting a physical store.
Read the full report here.