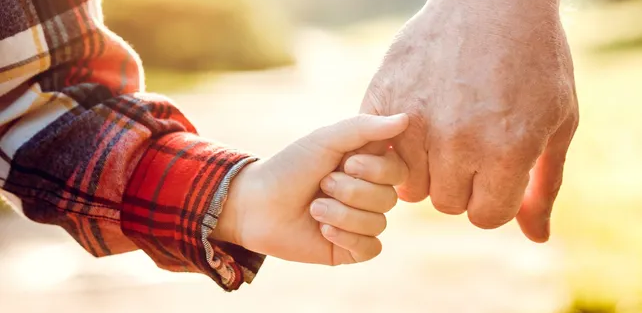 Back in 1513 Juan Ponce de León's ship reached the coast of a land now known as Miami. He had gone looking for the fountain of eternal youth but did not find it, instead discovering a peninsula with the best conditions for life. On that day, Spain celebrated a holiday called Pascua Florida ("Flowered Easter") and so he decided to name the current state of Florida after it.
As reminded by the Ageingnomics Research Centre, Florida is a symbol for senior Americans. Its favorable climate and tax incentives are a dream for any older citizen. At the same time, because of its strong leisure, as well as health and care industries, some cities have an average age over 70 and the contribution of the senior population to the state's GDP is close to 50%.
However, a handful of countries in the world –led by Spain and Portugal– have the best conditions to replace the American state. With one of the world's 5 highest life expectancies, an excellent climate and an even better diet, as well as infrastructures worthy of the land's recognition as second tourist destination on the planet, my country has an unbeatable cover letter. On top of this, the resilience of its public healthcare system –tested during the pandemic– seals the deal on this offer. 
The data provided for Spain by Oxford Economics is indisputable. One out of every four euros in the Spanish economy comes from goods and services produced and targeted for citizens over 55 (housing, health, leisure, tourism), over half of the country's expense has both its origin and its destination in the elderly, and half of the nation's assets are in their hands. Furthermore, this market will inevitably experience yearly double-digit growth because, as confirmed by the United Nations, in 2050 53% of the Spanish population will be older than 50.
For Alice Coronil, chief economist at Singular Bank, the pandemic has accelerated a new era surrounding five Ds: demographics, digitization, decarbonization, deconfiguration of the world order as we understood it and deglobalization. Demographics now take on a special weight because of the unstoppable advance of aging. Manuel Hidalgo, professor of Applied Economics at the Universidad Pablo de Olavide (Seville), defends that society's perspective towards aging must change. "We always end up talking about pension sustainability and intergenerational tension when we should be focusing on the positive, changing our society's mentality and raising awareness on how senior citizens can keep contributing to our economy's improvement with their work and assets".
But this starting point does not guarantee achieving the goal of this longevity dividend. Hence why it is now urgent to take steps in the right direction, which would include greater public-private support for what is known as the silver or senior economy. It is essential to promote an industry that will transform Spanish aging into a tool that generates employment and wealth. A new economic sector halfway between tourism, services –like leisure and care– and construction. That way, we could design an unbeatable offer to attract seniors from all over the world to our country. By turning Spain into the best place to grow old, new jobs with new goods and services for the elderly would flourish in fields like anti-aging or adapted housing far from the current institutional model of retirement homes. 
Launching a country in that direction will demand a great pact for the silver economy that will, in turn, require a package of measures designed by public institutions. Tax measures –tax holidays– to draw citizens over 50 to our country as done by Portugal and Greece, which also aspire to this silver economy throne. New nomads are not just young digital natives, but also seniors looking for the best environment to grow old in, and the competition to attract them is global.
Key actions in our labor market will be essential. As professor and lawyer Iñigo Sagardoy reminds us, the waste of senior talent in Spain –with rates 20 points lower than our European counterparts– is weighing down our wealth and the morale of millions of citizens. Setting social security contributions at 0 for seniors or guaranteeing 100% of their pension if they keep working beyond retirement would be stepping in the right direction to make up for lost time. 
Never would have the Spanish sailor imagined that, over 500 years later, Spain and Florida would remain united precisely by the same reason that led him to enter the mangroves of the North-American peninsula in the first place: becoming the best place in the world to avoid aging. Achieving this is within reach for a select group of countries, Spain among them, and the consequences would change the future. We would have found Ponce de Leon's fountain five centuries later.
Iñaki Ortega Doctor en economía y coautor del bestseller "La Revolución de las Canas"